salted black licorice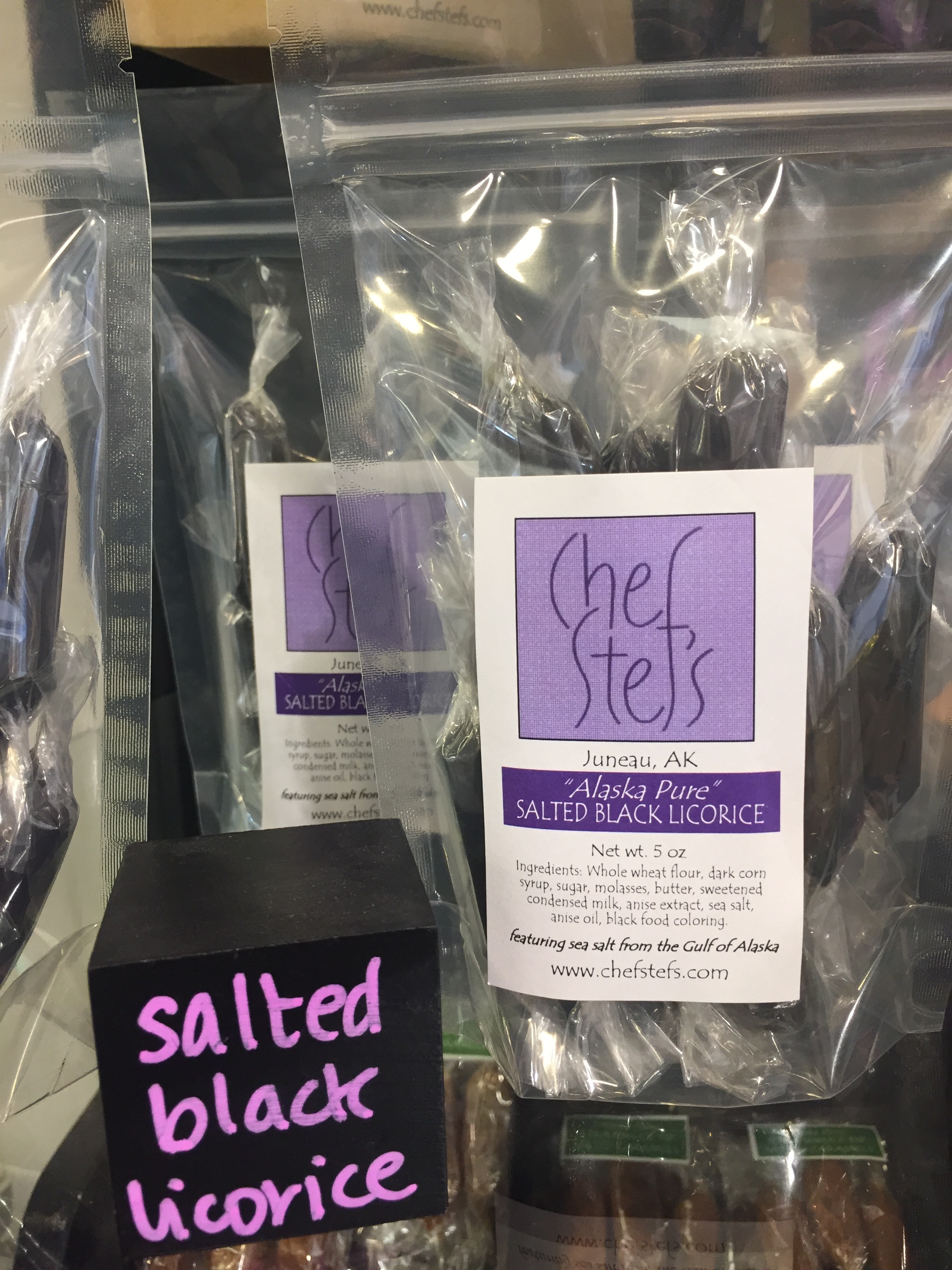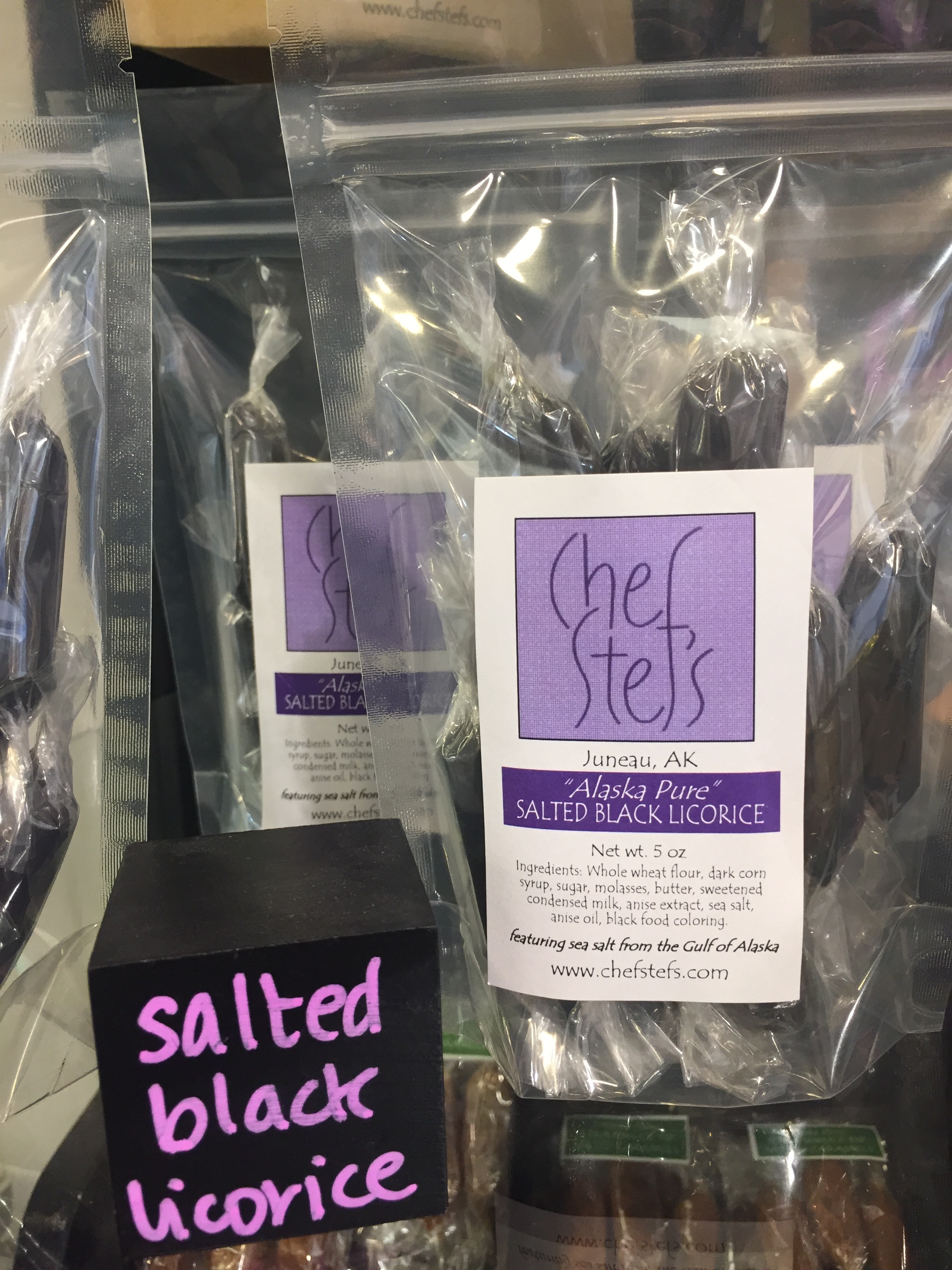 salted black licorice
ingredients:whole wheat flour, dark corn syrup, sugar, molasses, butter, sweetened condensed milk, sea salt, anise extract, anise oil, black food coloring.
5 ounce bag contains 14 pieces,
2 ounce bag contains 6 pieces.
3.5 ounce box contains 12 pieces
Made with "Alaska Pure Sea Salt" from the Gulf of Alaska.